Deception Island
Deception Island (62°57'S, 60°38'W) is one of the most incredible islands on the planet.
It is an active volcano in the South Shetland Islands, off the Antarctic Peninsula. Its unique landscape comprises barren volcanic slopes, steaming beaches and ash-layered glaciers. It has a distinctive horse-shoe shape with a large flooded caldera. This opens to the sea through a narrow channel at Neptunes Bellows, forming a natural sheltered harbour. It is one of the only places in the world where vessels can sail directly into the centre of a restless volcano.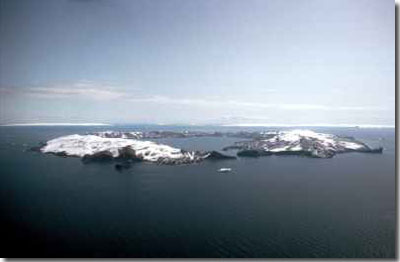 This site contains an Introduction to this unique and fascinating island of fire and ice. It also contains the Management Plan adopted by the Antarctic Treaty Nations, as well as the Terms of Reference for the Deception Island Management Group.
Rod Downie
Environmental Manager, British Antarctic Survey