Graffiti
A number of recent acts of graffiti have been reported on the buildings and tanks at Whalers Bay. Writing or drawing on these historic structures is illegal and degrades the historic value of the site.
The Protocol on Environmental Protection to the Antarctic Treaty prohibits the damage, removal or destruction of Historic Sites and Monuments (Whalers Bay is designated as Historic Site and Monument No. 71). Further, the Code of Conduct for Visitors contained within the Deception Island ASMA Management Package clearly states: "Do not write or draw graffiti on any man-made structure or natural surface." The Conservation Strategy for Whalers Bay (also part of the ASMA Management Package) notes that while graffiti considered to be of historic importance should not be removed, new graffiti should not be added. These documents are in force internationally and legally binding for all countries party to the Antarctic Treaty.
It is important that all visitors to Deception Island are made well aware of the requirements of the Protocol, and of the Deception Island Management Package.
---
Graffiti in the hangar: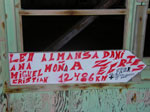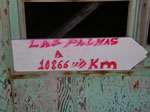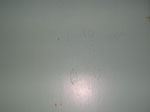 ---
Graffiti on oil tanks: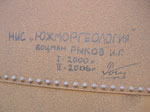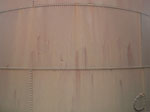 ---
Graffiti in Biscoe House: